Kansas Youth Empowerment Academy
Located in Topeka, Kansas, we serve youth with disabilities all across the state. The KYEA mission is to educate, mentor, and support youth with disabilities to be contributing members of their community.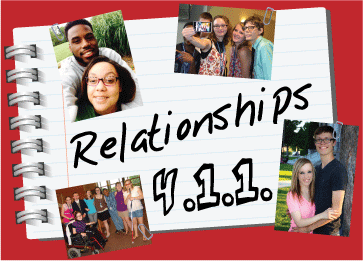 RELATIONSHIPS. We are bringing our "Relationships 411" workshop to the Lawrence area! This exciting, interactve workshop, held on March 5, will cover relationships, dating, sexuality, friendships, social skills, and much more! Sign up now to attend this much anticipated workshop! Registrations due by FEBRUARY 26, 2016.