Spirit of Hope Award
Recognizing champions for youth with disabilities...
Nominate yourself or someone else!

Nominations due by June 16, 2023
Winner recognized on July 20, 2023
Print the Nomination Form PDF / Text Only
What is the Spirit of Hope Award?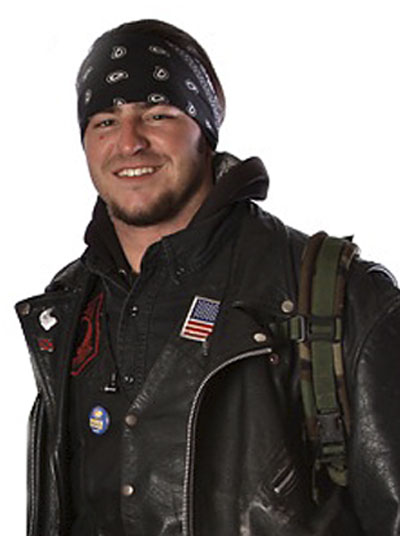 Do you know someone who has a true belief in the potential and abilities of youth with disabilities? There are people all over this state who are champions for young people with disabilities... they promote the contributions of youth and have a passion for empowering our next generation. This award celebrates people from all walks of life that recognize the potential and worth of youth with disabilities in our state.
This award was created in memory of KYEA friend, John Peterson. Learn more about John's story
Qualifications (must meet one or more of the following):
Have demonstrated a consistent belief in youth with disabilities (ages 5-25) for at least one year. Examples: volunteer at KYEA, involvement in another youth program, actively sharing a message, etc.

(required)
Inspires youth with disabilities to strive for more and achieve their dreams.
Have shown support for a cause that empowers youth with disabilities.
Shows a belief in youth with disabilities being included in all aspects of society (recreation, health, employment, relationships, etc). The nominee could have a passion for one or more of these specific areas.
Nominee must be 18 years old or above.

(required)
NOTE: The nominee does not have to have a disability or work in an organization for people with disabilities. We seek nominees from all parts of our community.
Past Recipients
Johnna Godinez (15 Year Volunteer of the Kansas Youth Leadership Forum)
Traci Turner (9 Year Volunteer of the Kansas Youth Leadership Forum)
Gina McDonald (Long Time Supporter of KYEA and Founding Member of the KSYLF)
Lindsey Krom-Craven (Community advocate and parent)
Larry Hannan (Community advocate, employer, and parent)
Chrisi Reif-Fuhrman (Educator in Hutchinson, KS)
Cristi Wiegers (Educator in Wamego, KS)
Rosie Cooper (21 Year Volunteer of KSYLF and KYEA Contractor)
Nomination Form and Flyer PDF / Text Only
Nominations due by JUNE 16, 2023!