About Us
View Our Brochure
*Click above to view our brochure. See note below.
Mission
The Kansas Youth Empowerment Academy educates, mentors, and supports youth with disabilities to be contributing members of their community.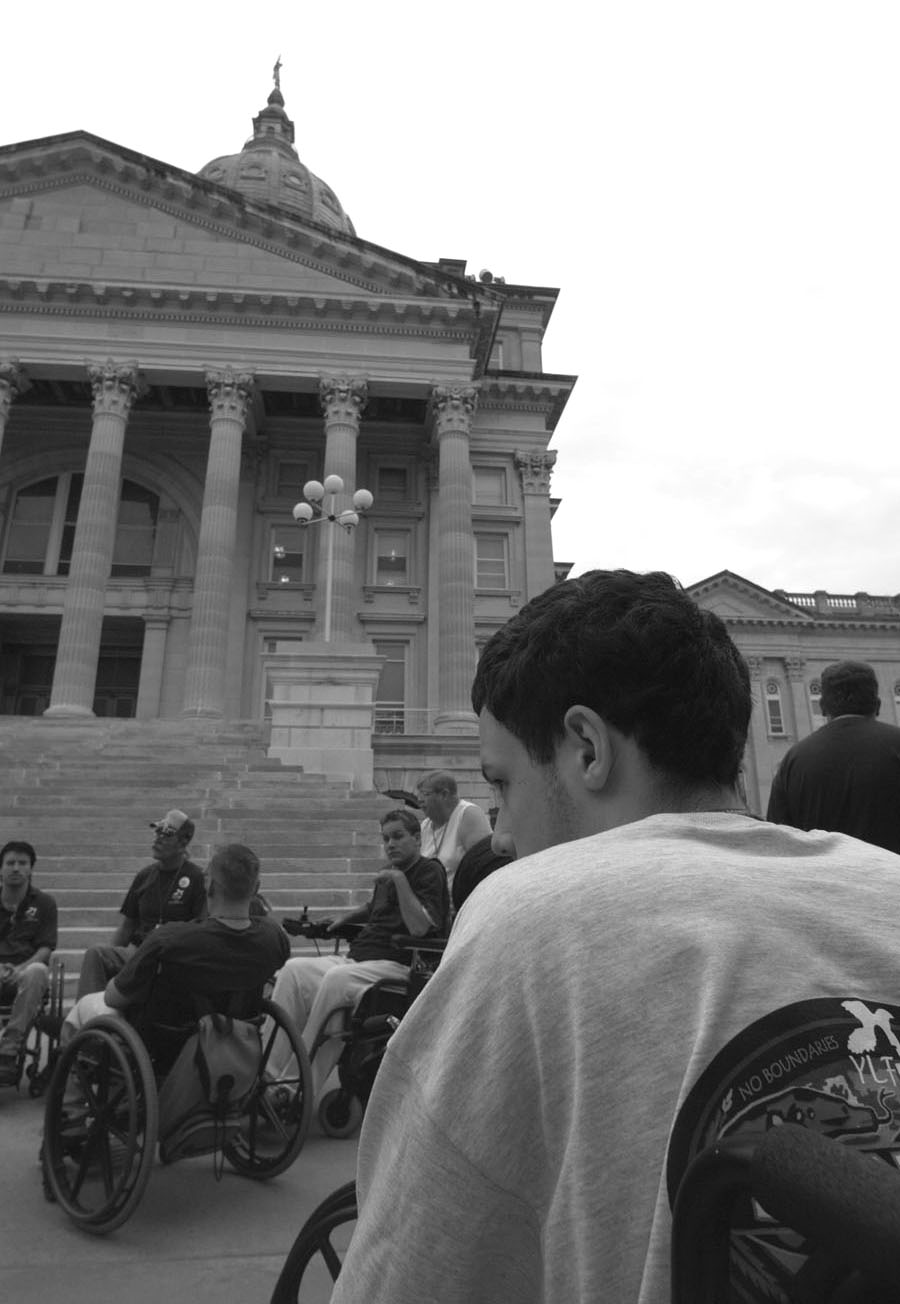 Core Areas of Focus
Community
Advocacy
Mentoring
Education
Employment
Values
Consumer Control
Consumer Choice
Strong Youth Involvement
A Non-medical Approach
Majority of Decisions and Direction of Organization is Youth Driven
Incorporating a Mentoring and Role Modeling Approach
Recognize the Importance of Empowerment through Networking and Collaboration
Respect for Diversity
Recognize Potential of ALL Youth
Maintain Integrity
Look for Opportunities to Integrate This Organization with the Larger Vision for Youth
History
The Kansas Youth Empowerment Academy (KYEA) stemmed from a motivational leadership training program called the Kansas Youth Leadership Forum. In 1998 a delegation from Kansas attended a conference in California to learn about an innovative program providing leadership training for high school juniors and seniors with disabilities. Upon returning to Kansas, a steering committee was formed to plan the first Kansas Youth Leadership Forum. In 2001, with a grant from the Resource Center for Independent Living, the first KSYLF was held.
After hosting five successful Forums it became apparent that additional programs for transition-age youth were needed. In 2005 a group of KSYLF alumni, volunteers, parents, and supporters gathered at the Statehouse to provide testimony on the impact of the Forum, as well as request funding to start an organization. After much praise from both the House and Senate, the funding was approved to create a new non-proft organization called the Kansas Youth Empowerment Academy. KYEA was established to house the KSYLF, as well as other programs that empower young people with disabilities. With grant funding from Kansas Rehabilitation Services and match funds from the Kansas Legislature, KYEA officially opened its doors on October 1, 2005.
NOTE: The brochure file is in PDF format. You must have Adobe Acrobat to read PDF files. Download the free version by clicking on the logo below.