Kansas Youth Empowerment Academy
Located in Topeka, Kansas, we serve youth with disabilities all across the state. The KYEA mission is to educate, mentor, and support youth with disabilities to be contributing members of their community.
Add us to your Dillons Reward Card or Amazon Smile!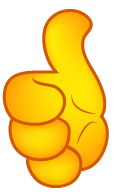 UPDATE. Stay safe and well everyone! At KYEA, we are adjusting to a "new normal" and making necessary changes to our programs for the rest of the year. No matter what, we will continue to serve youth in our state in various ways! Stay tuned for more updates...