Other Programs
KYEA offers a variety of other programs for youth with disabilities in Kansas. These programs are listed below. Also see Other Services.
Empower Me! Challenge
KYEA Ambassadors
Advocacy in Healthcare Initiative
Interns Creating Opportunities Now
Disability Mentoring Day
Empower Me! Challenge
A week-long strength building challenge for high school students with disabilities in Topeka...
Learn more about the Empower Me! Challenge
KYEA Ambassadors
Building communication skills in youth with disabilities through presentations...
The KYEA Ambassador program is our very own speaker's bureau! Ambassadors are youth with disabilities who are trained to go out into their communities and present on disability related topics. Ambassadors present using specific presentation curriculum created by KYEA. Through their training, each Ambassador also learns about such topics as public speaking, communication, time management, dress attire, professionalism, and more. They are also expected to represent KYEA in their communities by sharing our mission. Ambassadors are provided a stipend that is based on quality of performance. A KYEA Ambassador must be a youth with a disability, between the ages of 14 and 25, who lives in the state of Kansas.
View the Ambassador flyer- PDF version
View the Ambassador flyer- text only Word version
View and print the Ambassador participant form
Advocacy in Healthcare Initiative
KYEA has joined forces with the Systems in Sync grant through the KS Dept. of Health and Environment to get more youth actively involved with their healthcare. These programs include advocacy presentations across the state and assisting to create a Youth Advisory Council.

"Listen to Me" Advocacy Presentations
Gain the skills needed to advocate in all areas of your life! This presentation is specifically designed for the youth audience. Learn how to voice your thoughts, wants, and needs to everyone around you, including:
Parents
Teachers
Doctors and Healthcare Providers
Peers
This FREE presentation covers a variety of topics in an interactive, informative way. Topics include:
Explanation and exploration of self-advocacy
Forms of advocacy
Profiles of advocates through the years
Communication techniques
Tips on how to advocate in a variety of settings
Personal stories of advocacy
To book a presentation, please contact Carrie at 866.577.5932 (toll free), 785.215.6655 (local), or carrieg@kyea.org.
Youth Advisory Council
Do you want to:
Get to know youth your own age from all over the state?
Share your ideas and experiences?
Discover your abilities?
Learn how to share your opinions and dreams?
Be part of a youth community?
Have FUN?
Make a Difference?
If you answered YES to any of these… the Youth Advisory Council is for YOU!!!
KYEA has been working alongside the KS Dept. of Health and Environment to create a new Youth Advisory Council for young people with special healthcare needs. The purpose of the Youth Advisory Council is to provide the YOUTH VOICE to a State project working to help youth and young adults with special health care needs through their transition years. The Council is currently recruiting for youth members. If you are a young person with special healthcare needs, and you want your voice to be heard, then this is your opportunity!
Interns Creating Opportunities Now (ICON)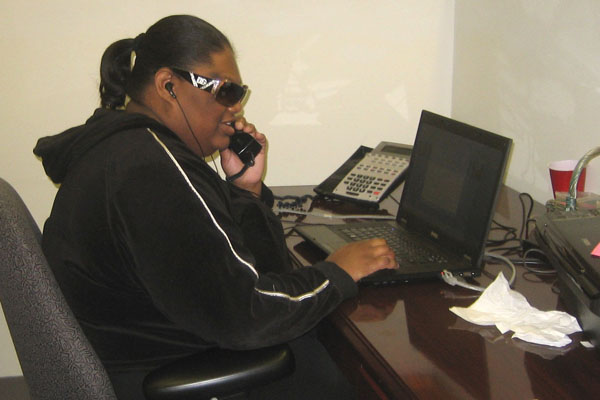 At KYEA, we believe in mentoring youth with disabilities to be good employees. With this thought in mind, we created our internship program, called Interns Creating Opportunities Now (ICON). Each selected intern will spend five months working in the KYEA office or in participating Centers for Independent Living (CILs) throughout the state. Each intern will play a key role in at KYEA or in their CIL by participating in projects and programs and other office tasks, while also learning soft skills and employment skills. The intern will be exposed to a working and learning environment, and the opportunity looks great on a resume! The internships are temporary, five month positions of 8-10 hours a week. Interns receive a monthly stipend and work in the office of the closest participating CIL or in the Topeka KYEA office.
We currently have three interns working in our KYEA office, and it's proving to be a great experience! We are also working with the Resource Center for Independent Living and Coalition for Independence to create an ICON program in their Centers.
Shawnee County Disability Mentoring Day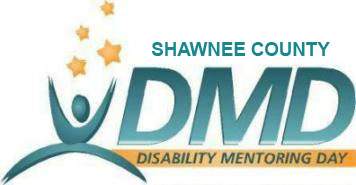 Promoting career development for students and job-seekers with disabilities through hands-on career exploration...