Other Programs
KYEA offers a variety of other programs for youth with disabilities in Kansas. These programs are listed below. Also see Other Services.
"Listen to Me" Advocacy Presentations
Interns Creating Opportunities Now
"Listen to Me" Advocacy Presentations

Gain the skills needed to advocate in all areas of your life! This presentation is specifically designed for the youth audience. Learn how to voice your thoughts, wants, and needs to everyone around you, including:
Parents
Teachers
Doctors and Healthcare Providers
Peers
This FREE presentation covers a variety of topics in an interactive, informative way. Topics include:
Explanation and exploration of self-advocacy
Forms of advocacy
Profiles of advocates through the years
Communication techniques
Tips on how to advocate in a variety of settings
Personal stories of advocacy
To book a presentation, please contact Carrie at 866.577.5932 (toll free), 785.215.6655 (local), or carrieg@kyea.org.
Interns Creating Opportunities Now (ICON)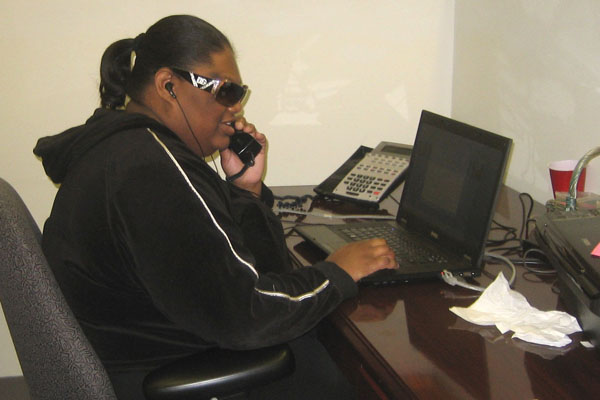 At KYEA, we believe in mentoring youth with disabilities to be good employees. With this thought in mind, we created our internship program, called Interns Creating Opportunities Now (ICON). Each selected intern spends five months working in the KYEA office or in participating Centers for Independent Living (CILs) throughout the state. Each intern will play a key role in at KYEA or in their CIL by participating in projects and programs and other office tasks, while also learning soft skills and employment skills. The intern will be exposed to a working and learning environment, and the opportunity looks great on a resume! The internships are temporary, five month positions of 8-10 hours a week. Interns receive a monthly stipend and work in the office of the closest participating CIL or in the Topeka KYEA office.
This program is currently on hold, but may return in the future. Stay tuned!