Mentoring Matters Award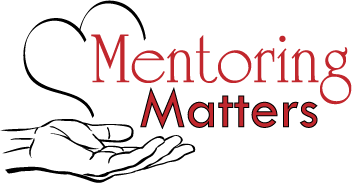 Want to honor a committed mentor?
Nominate yourself or someone else!

Nominations due by June 16, 2023
Winner recognized on July 20, 2023
Print the Nomination Form PDF / Text Only
What is the Mentoring Matters Award?
Mentors really DO matter! Mentors can make a huge difference in someone's life. This is especially true when it comes to youth with disabilities. A good mentor can expose a young person to new opportunities, motivate them to follow through on their goals, encourage them to focus on their abilities, make them feel like they are not alone, and more. KYEA wants to recognize those individuals in our state who have made a difference serving as a mentor to a youth with a disability.
Qualifications (must meet one or more of the following):
Have past or present experience with mentoring youth with disabilities in a short or long term relationship. This could include one-on-one mentoring, job shadowing, group mentoring, or e-mentoring.

(required)
Have demonstrated a commitment to mentoring youth with disabilities.
Have the ability to inspire youth with disabilities to actively contribute to society.
Show an understanding of the importance of high expectations for young people with disabilities.
Show a true belief in the abilities and potential of youth with disabilities and their goals.
Past Recipients
Stephanie Sanford
Nexlynx
Ranita Wilks
Vicki Richardson
Kimberly Shepherd
Dot Nary
Bob Day
Elizabeth (EB) Boresow
Nomination Form and Flyer PDF / Text Only
Nominations due by JUNE 16, 2023!