KSYLF 2003
"Survivor!"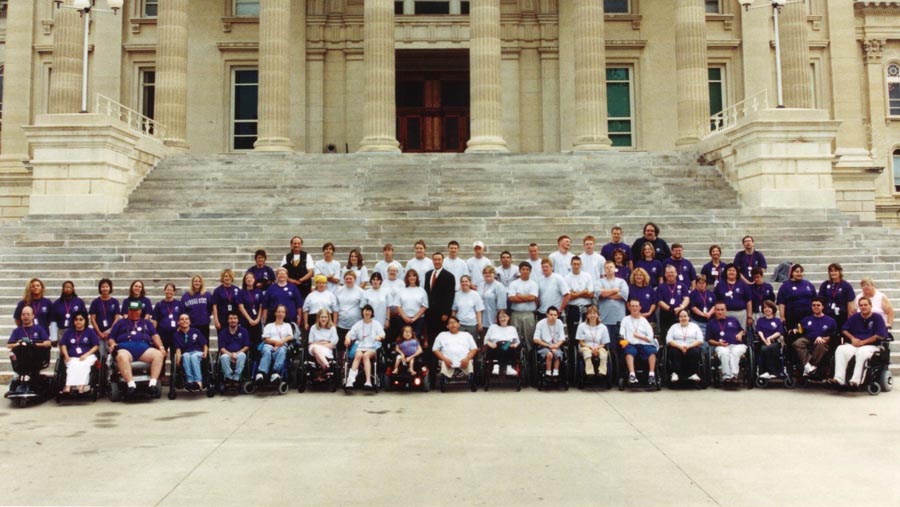 SURVIVORS. All 2003 KSYLF delegates and volunteers stand on the capitol steps and pose for a group picture with Ron Thornburgh (center).
Just the Facts...
When: June 17-20, 2003
Where: Washburn University, Topeka
(Living Learning Center and Memorial Union)
Number of Delegates: 31
Number of Volunteers: 28
Theme: Survivor - Disability Island
"Voting ourselves OFF of the island and INTO the real world!"
"[YLF] had a great impact on me."
- Lauren, 2003 Alumna
"I had a blast!"
- Brent, 2003 Alumni
"I got to meet so many nice people."
- Neva, 2003 Alumna
"YLF 2003 was so awesome!"
- Amanda, 2003 Alumna