John Peterson Memorial Fund
One life really can make a difference...
Thank you to the Peterson family for honoring your son by contributing to KYEA!
And thank you to everyone who contributed to the John Peterson Memorial Fund!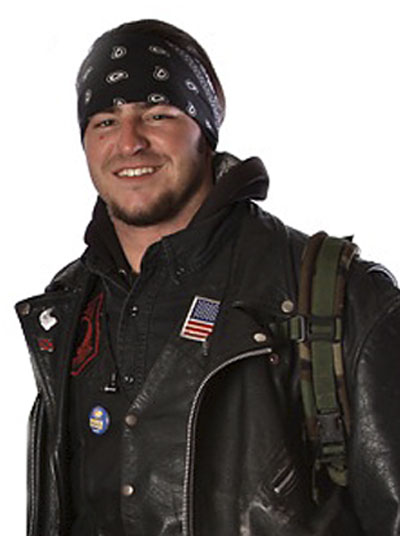 In Memory of John Peterson
KYEA is honored to have received a very special contribution from a family in Emporia. Ed and Janet Peterson, parents of John E. Peterson, and his sister Hanna Peterson (former KS Youth Leadership Forum personal care attendant), recently made a sizeable donation to KYEA. The donation came from a memorial fund that was collected after their son's recent passing. John Edward Peterson, 23, of Emporia, died from a motorcycle accident in Lyon County on Saturday, July 30, 2011. John's sister, Hanna, has been involved with the Kansas Youth Leadership Forum in past years and she knew that John's passions lined up with the KYEA mission of empowering people with disabilities.
John enjoyed, and felt very strongly about, his professional work as a Day Services Mentor for people with developmental disabilities. Ed describes his son as a man who valued his family and friends and never missed a family reunion. John was willing to help those who needed it and watched over his elderly neighbors who treated John like their own grandchild. John was also described as a motorcycle enthusiast who drove 40,000 miles in one year.
To honor John's life, the Peterson Family generously designated KYEA as the beneficiaries of their son's memorial fund. This donation will go towards the recent KYEA fundraising efforts and will be a step towards helping KYEA to continue serving youth with disabilities in Kansas.
Thank you, again, to the Peterson family and to anyone who donated to the John Peterson Memorial Fund