Job Opening: Executive Director
The Kansas Youth Empowerment Academy (KYEA) educates, mentors, supports, and promotes youth with disabilities to dream and achieve their goals of self-sufficiency and community leadership. KYEA is searching for an Executive Director who will blaze a path for staff and youth to follow. This person needs to honor, respect, and value the KYEA culture, which includes high expectations for all youth with disabilities. This person must believe in every person's ability to achieve the goals they choose no matter what obstacles lie in their path.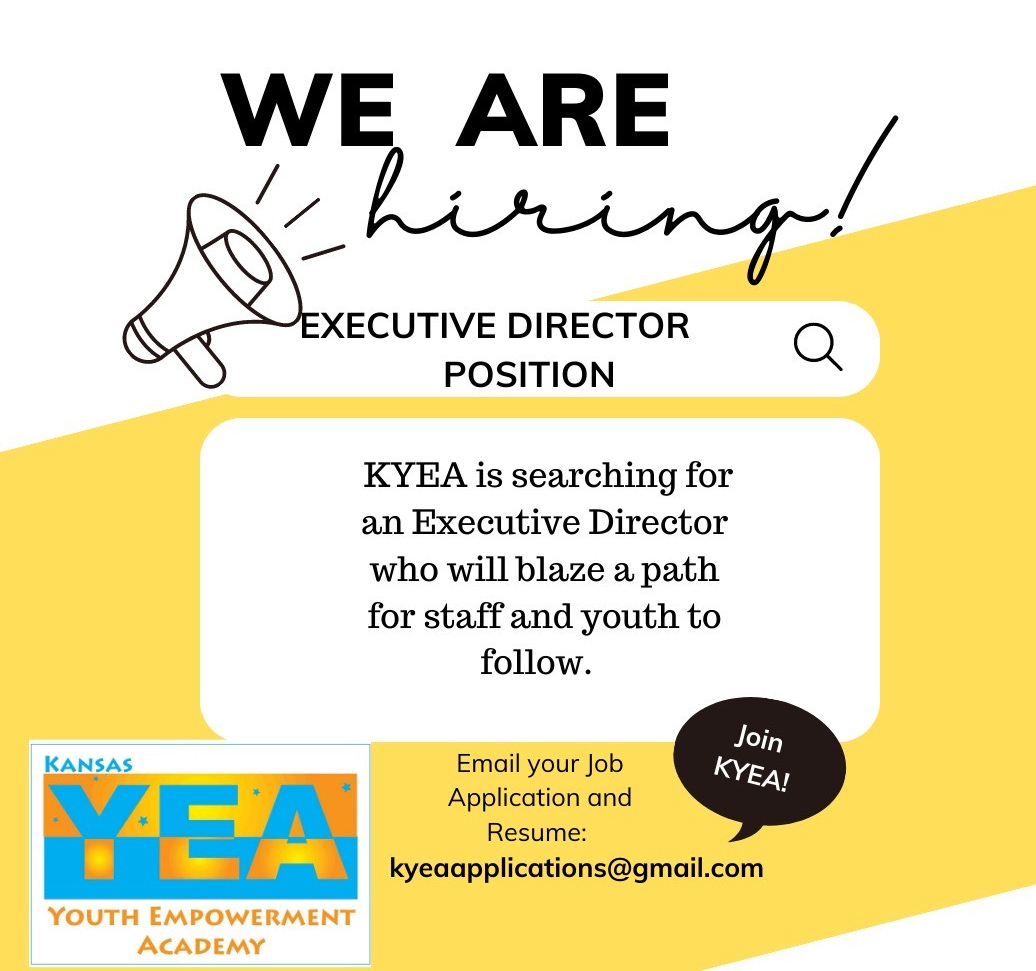 View the accessible, text only version of the Job Application
Please submit resume and completed job application to kyeaapplications@gmail.com by OCTOBER 15, 2023.