Justin Cosco Award
Recognizing Kansas Youth Leadership Forum alumni!
Nominate yourself or someone else...
All 2023 nominations due by June 16, 2023.
Winner will be recognized on July 20, 2023.
Print a Nomination Form- PDF / Text Only
What is the Justin Cosco Award?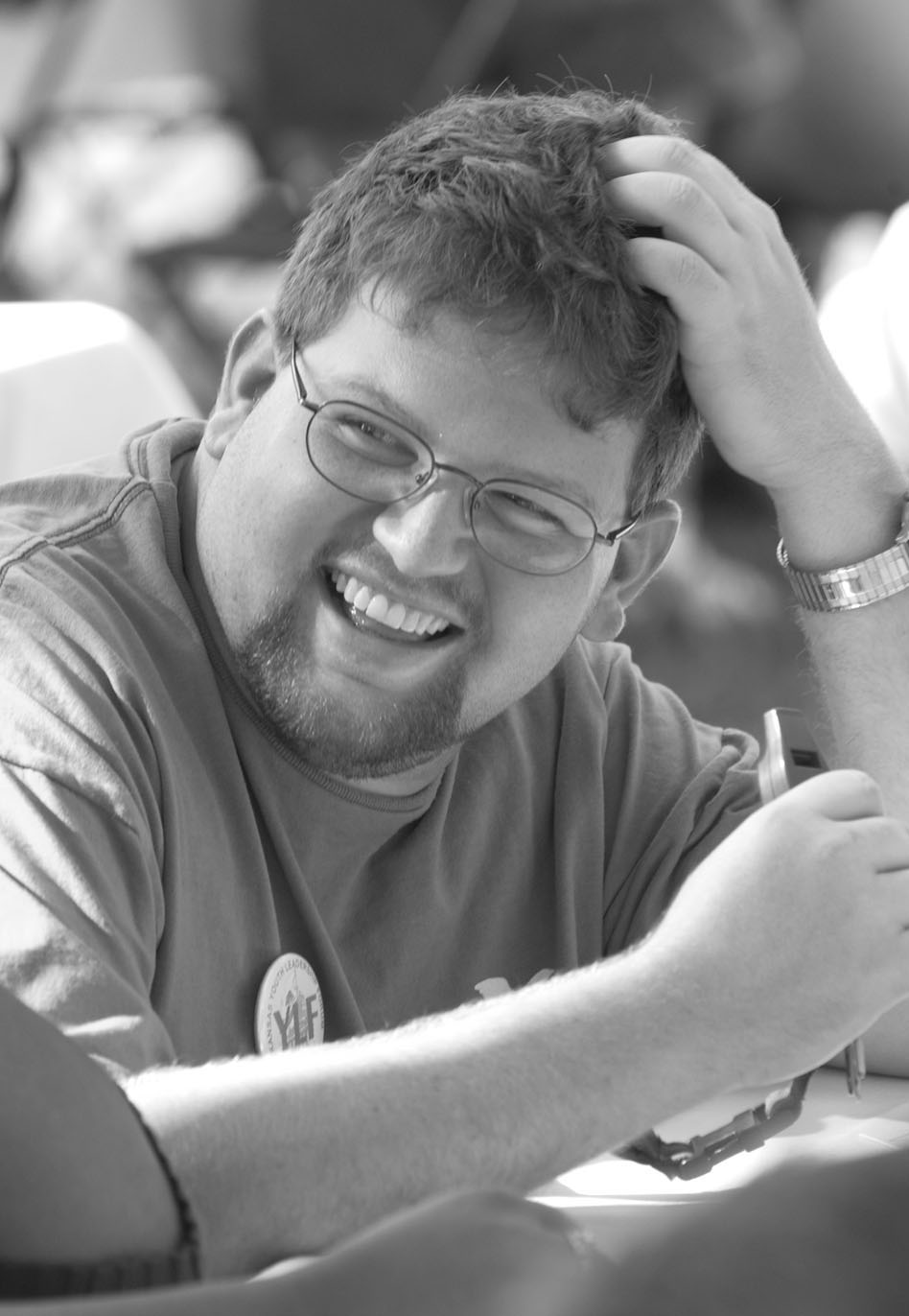 Each year, KYEA selects a recipient of the Justin Cosco Award. The award begin in 2004, but was renamed in 2007 after the death of an alumni of the first Kansas Youth Leadership Forum, Justin Cosco. Justin was very important to the KSYLF family and was a true leader and supporter of the KS Youth Leadership Forum. This award is given to a KSYLF alumni who has demonstrated progress toward their goals and growth as a leader.
Requirements (must meet one or more of the following):
Be a KSYLF Alumni from the years of 2001-2021. (required)
Have demonstrated leadership skills and accomplishments.
Be in the process of completing and/or have completed the KSYLF Personal Leadership Plan.
Have used community resources to pursue leadership goals.
Be willing to participate in post KSYLF activities.
What the winner recieves:
A "Justin Cosco Award" plaque.
Recognition at the 2023 KSYLF Mentor Luncheon.
Recognition as an outstanding leader in the disability community.
New leadership opportunities.
An honor to add to a resume.
Pride in accomplishments achieved!
Past Winners:
Cole Mills ('02 alumni)
Nicole Swenson ('03 alumni)
Shawn Bryant ('05 alumni)
Daniel Jayne ('06 alumni)
Cort Hughes ('03 alumni)
Joseph Stroud ('07 alumni)
Anthony Schwager ('04 alumni)
Brenna Koch ('07 alumni)
Danielle Hasenkamp ('07 alumni)
Radley Steffen ('05 alumni)
Trey Morgan ('11 alumni)
Clovis Reinsch ('12 alumni)
Dylan Trammell ('14 alumni)
Taylor Boykin ('08 alumni)
Gabe Mullen ('16 alumni)
Gabriel Gaumer ('05 alumni)
Ryan Bennett ('18 alumni)
Print a Nomination Form - PDF / Text only
Nominations due by June 16, 2023.